Revise Geeks! Interactive Revision Resources!
Quizzes! Videos and interactive graphic stuff! It's all here, or at least will be one day. Watch
this space, er, space cadets!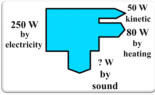 "He who learns first smells worst"

© Science Geeks 2020
The Sankey diagram, or energy flow diagram as it now surely must
be known. What do they show us? How are they related to the
conservation of energy and how can they be used to calculate
efficiency?
Learn all about conduction, convection and radiation! Where would
we be without these incredibly vital methods of heat transfer?
Cold.
What is the difference between mass and weight? Why does it
matter (tee hee - "matter" get it? No? …. just me #illgetmycoat.


Interactive revision resources!
The world is my lobster ……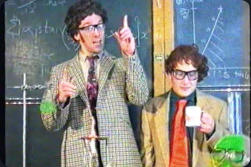 A work in progress!
We are experimeting with the best
way to help students with online
content.
This is very much early days. Please
let us know what you think of the
different styles of revision
resources we provide.
There are links to quizzes and
videos an all sorts of stuff. We hope
you find it useful! I wonder what I could do
with this text box?
I like having this box here but have
no idea what to do with it. Send
your answers on a post card to
Chief Science Geek, 10 downing
street, the White house, Santas
Groto.
Watch this space to find out what
cunning idea I come up with to
increase the science revision
content of this web page.
Alternatively, marvel in awe as the
text remains the same for the rest
of digital eternity. Yours sincerely,
chief science geek 16th of
November 2019.
Resistance and Ohm's Law
What is resistance? How can we calculate it? What is Ohm's law?
How are resistors combined in series and parallel? Why so many
questions? We have ways of making you learn!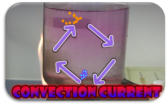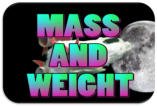 Atoms, ions and isotopes? What is the difference? What are atoms
made of? What is atomic mass and atomic number?
Seriously…Who cares? You should. You are made of them!
Alpha, Beta, Gamma! We even cover positron emmission!
We also look at background radiation. Packed with quizzes and
even a free worksheet to find!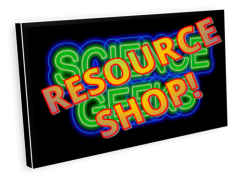 Waves!
Waves transfer energy! But how do we describe them? What things
travel as waves? What is the difference between transverse and
longitudinal waves? What is frequency? Amplitude? Why so many
Questions? Meet Professor Ryan Fox to get the answers.
PLACEHOLDER
Another "Grape" idea will appear here soon!